| | | |
| --- | --- | --- |
| | 31 January 2009 | |
I will be returning to the TED conference again, this year as co-host of TED Palm Springs. If you're attending, make sure to say hello, preferably poolside. If you're not attending, click the pic for this year's speaker lineup and start planning for next year.
| | | |
| --- | --- | --- |
| | 21 January 2009 | |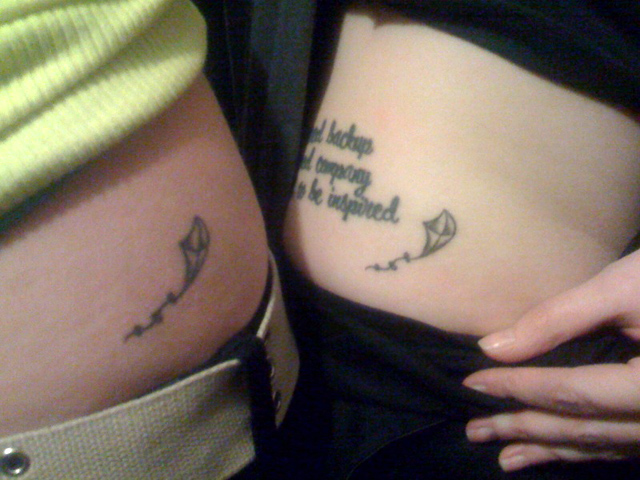 I've had people show me tattoos inspired by one of my poems before, but never two women at the same time. So tonight was a first. A gala day.

I almost didn't believe the young ladies' spiel. Ashley and Krista said they go to school in Fredonia, which is in fact a town in Western New York, but it's also, y'know, this.
| | | |
| --- | --- | --- |
| | 19 January 2009 | |
I will be performing at a superb new spot, the 92YTribeca, this Wednesday, January 21, in New York City. Before my set I will also be hosting an "NYC Spoken Word Summit," featuring the curators from all three of Manhattan's storied spoken word venues: poets Mahogany Browne from the Nuyorican Poets' Cafe, Cristin O'Keefe Aptowicz from Urbana at Bowery Poetry Club, and Lynne Procope from louderARTS at Bar 13.

For info or tickets click here or click the picture. I notice that they've got me right between Janeane Garofalo and Patti Smith, which is weird because...that's all I've ever wanted.
| | | |
| --- | --- | --- |
| | 1 January 2009 | |
---
The television show I made this year, "Ironic Iconic America," is now online in its entirety (click the pic to play it: 44 minutes). I'm mostly done talking about it, but I'll leave you with some behind-the-scenes trivia, if you're into that:

In Act 1, Beauty, in the graveyard scene, right after I say "I read it on the internet," I stumble slightly in a gopher hole.

In Act 2, Food, when I put the Juicy Fruit bracelet together, that's actually me taking the bracelet apart, and the process is then shown in reverse.

In Act 3, Love and Sex, we're shooting on the steps of the Museum of Natural History because they wouldn't give us a permit to film indoors. And we tried.

In Act 4, Design, my cohost Bar counts eight letters in the word "territory"...and it actually has nine.

In Act 5, Finale, that mailbox is on the corner of Hudson and Morton, right across the street from the "Ironic Iconic America" production company, in New York City. Not Philadelphia. Oh, and yeah--I got to keep the jacket.