| | | |
| --- | --- | --- |
| | 26 February 2007 | |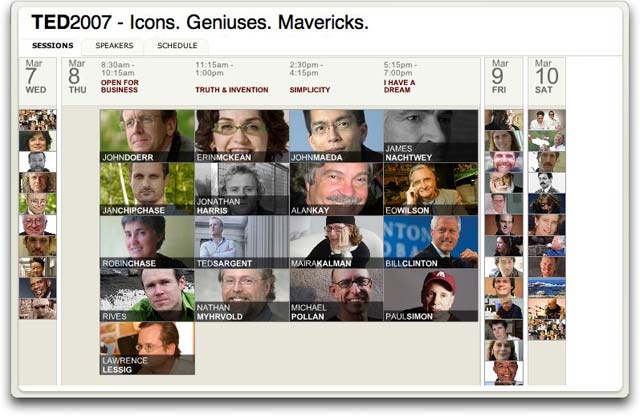 The TED Conference is a week away, the lineup is official now, and it's HERE if you'd like to peruse for yourself, and let me rest up my name-dropping muscles.

The highlight may be the speakers-only dinner at the Monterey Bay Aquarium the night before the conference. That's where they announce who will win the next two presidential elections, the Belmont Stakes, and the Nobel Prize for Telepathy.
| | | |
| --- | --- | --- |
| | 18 February 2007 | |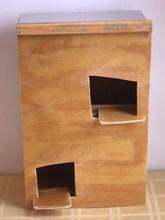 So first I made a squirrel house out of a wine box and gave it to my friends Dmitri and Marlene as a wedding gift (you can click here and scroll down to October 15 for the full post). They bolted it to their 6th-floor fire escape and…
…a squirrel moved in, built a nest, and had three babies. Dmitri filmed her and I made the first-ever shoplift windchimes video with his footage. (One edit, one special effect, and you can click here to see it.)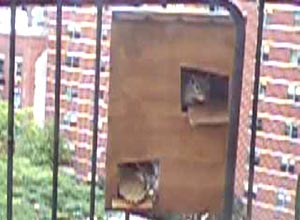 Then I saw a hawk take down a squirrel in Green-Wood Cemetery in Brooklyn, and I posted the video of it here. Two months later, The New York Times ran an article about the Green-Wood Cemetery hawks and I found out they have names—and personalities.

And now the box/squirrel/hawk saga seems to have come full circle. Meaning: the box is still there, the squirrel is…gone…and this guy has been hanging around:
| | | |
| --- | --- | --- |
| | 08 February 2007 | |
BOSTON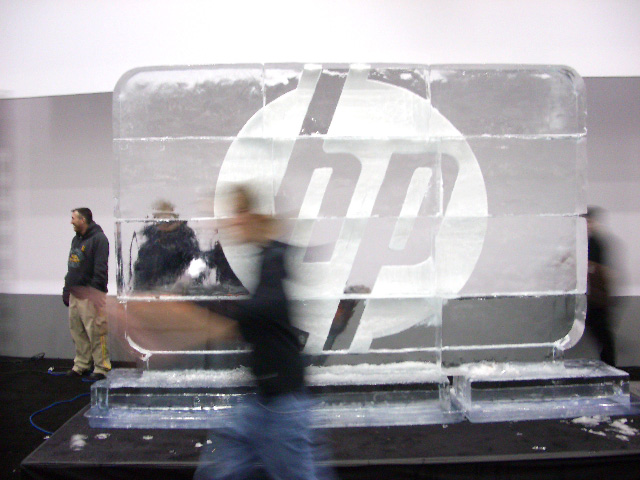 This is a giant ice sculpture of the Hewlett-Packard logo. On a related note: yesterday was my first time going onstage after a man with a chain saw.
| | | |
| --- | --- | --- |
| | 04 February 2007 | |
January Search Terms


Here are my 14 favorite Search Terms That Users Typed Into Search Engines, According To My Stats Page, To Wind Up At My Site, Whether They Wanted To Or Not:
14. "to catch a mocking bird the boob"
13. "looking for a mistress in albuquerque new mexico"
12. "ipod etiquette in secondary schools"
11. "poems - hippie parents"
10. "tonawanda gypsies"
9. "sesquipedalian in a poem"
8. "subway sesame street first three notes"
7. "mr messy figurines"
6. "airborne origami"
5. "rives nude"
4. "barney & friends vhs"
3. "saint blaise feast day music singalong"
2. "underbelly snowplows"

and my favorite-of-the-month search term:

1. "how to make beercan windchimes"