| | | |
| --- | --- | --- |
| | 29 April 2013 | |
NYC
Lot 59 of the 19th Century European paintings auction at Christie's was a watercolor...of kitties. The auctioneer seemed a bit bemused by vintage lolcats in the lineup but he brought the gavel down at $65,000, with a smile.
| | | |
| --- | --- | --- |
| | 26 April 2013 | |
The Bronx, New York
If you've ever eaten seafood in New York City, chances are it passed through the Fulton Fish Market in Hunts Point--"the world's largest food distribution center." I recommend a visit, maybe around 03:00, walk-ins welcome: two bucks to browse.
| | | |
| --- | --- | --- |
| | 25 April 2013 | |
Baltimore, Maryland
I've written before about the practice of putting pennies on grave sites. Ben Franklin's in Philadelphia, PA, makes sense because of his "A penny saved is a penny earned" quote. And Daniel Chester French's tombstone in Concord, MA, is covered in face-down pennies because he sculpted the Lincoln memorial featured on the coin's reverse. But pennies on John Wilkes Booth's grave? I still can't decide if it's tacky or defiant.
| | | |
| --- | --- | --- |
| | 24 April 2013 | |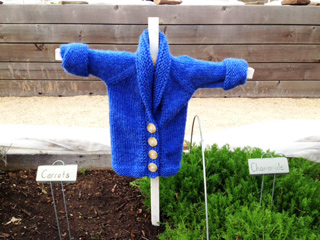 Ellicott City, Maryland
Spot-on Mr. McGregor's garden behind the Howard County Library. Congrats to all the teen poets (well--and a twelve-year-old or two) who nabbed prizes in the Write Now poetry contest. I didn't have any favorites but...yes I did. The poet with the killer eye contact. And the other poet with the killer eye contact. And the other, other poet with the killer eye contact...
| | | |
| --- | --- | --- |
| | 23 April 2013 | |
Columbia, Maryland
Howard Community College enforced National Poem in Your Pocket Day five days late but Shakespeare's birthday/death day is a pretty appropriate alternative. "Poetry Police" patrolled the campus, handing out poems (some of them mine) and doling out lollipops as a reward for compliance. I did find a flyer with an excerpt from my piece "Compliment" in a trash can but that's what I get for looking there for a scrap to write my set list on.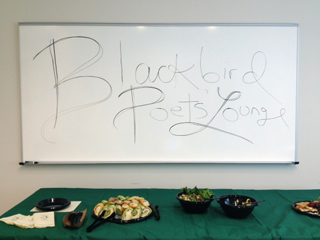 | | | |
| --- | --- | --- |
| | 22 April 2013 | |
| | | |
| --- | --- | --- |
| | 5 April 2013 | |