| | | |
| --- | --- | --- |
| | 31 May 2006 | |
At the end of March (scroll down) , I posted an entry explaning that the stats page for shopliftwindchimes.com lets me see all the keywords that users typed into search engines that month to wind up at the site ("best curses for shaver burn," "beat up my boyfriend," etc.). My favorite search term, "without pooping 370 days"—which had only been searched once in March—has subsequently been Googled more than eighty times, either by SW readers wondering if I make this shit up, or by people seeking more information on some hot new trend that has apparently just started to hit the big time somewhere out there in the English-speaking world. Consequently, my March 31 post is now the top hit for those of you Googling "without pooping 370." My original "370″ entry—which had nothing to do with pooping—is hit #2.

A number of readers also got clever and Googled search term messages to me, so when I checked the keyword stats page for May this morning, I saw stuff like: "rives poet windchimes hey rives its M—- from Dayton." Did we just come up with a new way to communicate, you and I? Someone should invent a verb for that.
Anyway, here are my Top 13 for May:
"underwear ripped"
"shoplift make 20 bucks"
"dandelion and pineal gland"
"retarded paper airplane"
"shot glasses humping turtles"
"how to make a squirrel house"
"pigs in shit figurine"
"poem about death and windchimes"
"did charles bronson die?"
"snapping turtle tongue"
"bojangles windchimes"
"length of carpet in 2005 of corpus christi feast"
and my favorite-of-the-month search term:
"boy with a pig's heart worcester"
| | | |
| --- | --- | --- |
| | 30 May 2006 | |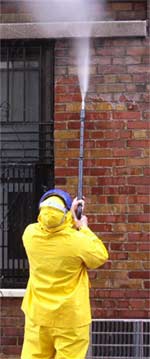 Which of the following statements did my curiously poetic building superintendent make to me this weekend?

A) "If you think about it, most lightbulbs are albino."

B) "The last place I worked, I turned an old elevator shaft into a butterfly hatchery."

C) "This wall is like a freaking palimpsest for graffiti."
| | | |
| --- | --- | --- |
| | 27 May 2006 | |
Percy Griffith, a salt-water man with long sea duty behind him, is Inspector 71 for the Department of Air Pollution Control of the City of New York. He walks the shore spotting craft with powerful binoculars, as they come into or leave the harbor, to see whether they're blowing their stacks. He often tags big vessels right at quayside.
—Meyer Berger, "New York, A Great Reporter's Love Affair with a City" (1955)
| | | |
| --- | --- | --- |
| | 22 May 2006 | |
The Cotton Candy Scandal

A solid, indignant handful of readers have written in to point out that this Mister Fluffy logo from my May 10 post (scroll down two entries) looks like a rip-off…

…of Mr. Messy from the classic Mr. Men children's books series by Roger Hargreaves.

And I'm pretty sure I have no opinion on the matter, folks.

(So that would mean you can pretty much stop writing me now, please, Mr. Runonsentence…)
| | | |
| --- | --- | --- |
| | 14 May 2006 | |
Caught on film!


Centuries ago, in India, legends were told of a tiny, ape-like race of akadevas, or half-gods, who dwelt more or less in harmony with humans. These skittish, untransparent creatures were called yangari, and they lived off the aroma of hibiscus blossoms, preferably freshly-crushed by the footsteps of the raja himself.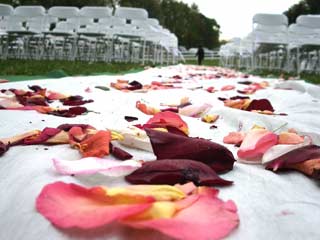 In Medieval Wales, a similar tale was told of the crelith, semi-domesticated sprights who could often be found beneath the largest bench or chair in the house, its four legs demarcating the corners of their territory. The crelith would pour into the streets on procession days, violently jockeying for position at the heels of a princess and the rose petals she walked over.

In the New World, these mythical little beasts are commonly called "aisle monkeys," and they are sometimes sighted at Episcopalian weddings, especially outdoors, and especially in Connecticut. I took this extraordinary picture with the help of a tripwire, a long exposure, and a hidden camera in the altar. I believe it is the first-ever photograph of an aisle monkey, lured into the open by the sounds of catering plates or, possibly, disco hits from the adjacent tent.
| | | |
| --- | --- | --- |
| | 10 May 2006 | |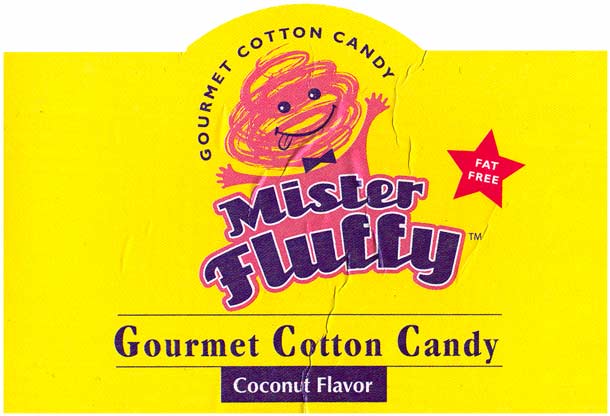 I realize there are a lot of questions you readers ask me by email that I…just don't bother to answer. Like: What's your favorite color?" (Kite.) Or: "Why aren't you on MySpace? (#1, because I have a website and #2, because I'm a grown-up.) Or: "Who's your favorite historical castaway?" (It's not Alexander Selkirk, as many of you assume. No—it's Alvar Nunez Cabeza de Vaca.)

But there's one question that I never grow tired of answering, and that's: "Say, what's a good remedy for most ailments and/or possibly the single finest foodstuff available in these United States?"

Folks, I'd like to take a moment of your time to talk about Mister Fluffy Coconut Flavor Gourmet Cotton Candy. Forget other coconut-flavored gourmet cotton candies you may have tried. Mister Fluffy Coconut Flavor Gourmet Cotton Candy tastes so darn good, it's like a coconut and a sugar cane had a baby. And the baby was a baby cloud. And when you put the baby cloud on your tongue, it explodes into an angel—a baby angel—right in your mouth. Plus a little bit on your fingertips.
| | | |
| --- | --- | --- |
| | 05 May 2006 | |
There are two types of dressing rooms at Joe's Pub: "Trapdoor" and "Spiral Staircase." The staff lets you choose which one you want, but you have to choose, is the thing.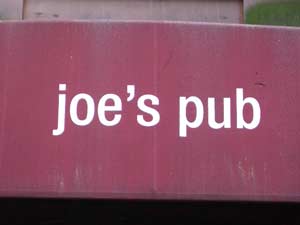 The "Trapdoor" dressing rooms have a small hatch in the floor that leads straight down to the 6 Train tunnel below Lafayette Street. From there you can make your way north through a private underground passage to the Astor Place station, if you happened to bring a flashlight or a candle.

I have no idea where a staircase in one of the "Spiral Staircase" dressing rooms might lead. It was my first time there, so I chose "Trapdoor."
| | | |
| --- | --- | --- |
| | 01 May 2006 | |
Just outside of Essex is everything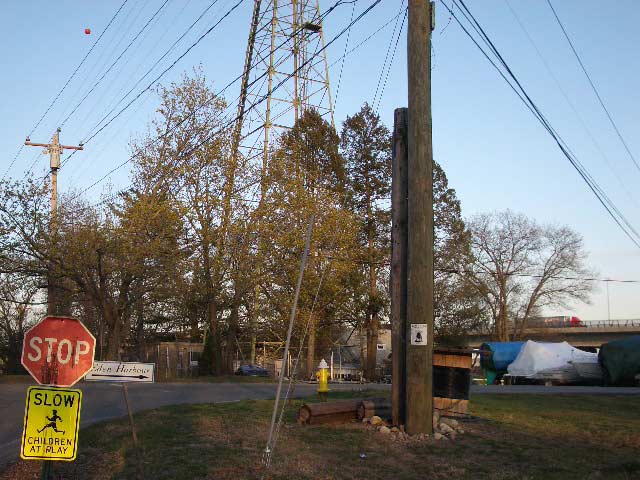 How much of everything can you spot in this picture? A tilted STOP sign? A yellow CHILDREN AT PLAY sign? How about a LOST DOG poster or a sign that reads "EDEN HARBOUR"?

Can you find the fire hydrant? A row of boats under cover since late autumn? A Datsun 280Z up on blocks in a driveway (blocks not shown)? Or maybe a utility spool of the sort that college students sometimes use as a table?

Who among us sees the interstate? A semi truck? The telephone poles, a power line tower, the power lines themselves—the last of the power lines to span the Connecticut River, just upstream from where it debouches into Long Island Sound?

I mean: who among you lost that red balloon?