| | | |
| --- | --- | --- |
| | 30 April 2007 | |
1933
At the beginning of a meal the waitresses always went around their tables saying, "Tea, coffee, or milk?" and they'd take orders on their fingers. They'd hold their hands behind them and count on one hand for tea and the other hand for coffee. Back in the kitchen, they'd subtract the total number of fingers from the total places at the table and the remainder would be milk.
—Nicholas Howe, "Not Without Peril: 150 Years of Misadventure on the Presidential Range of New Hampshire"
| | | |
| --- | --- | --- |
| | 24 April 2007 | |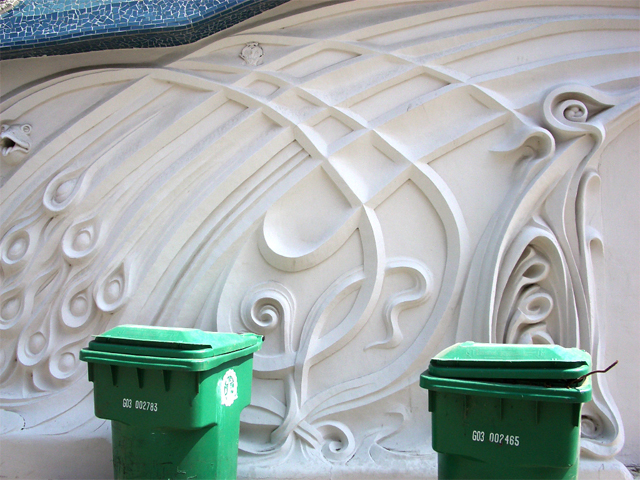 This is pretty much my second-favorite alley in Los Angeles right now.
| | | |
| --- | --- | --- |
| | 20 April 2007 | |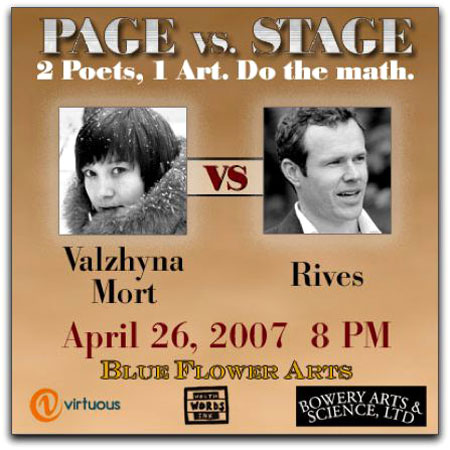 Next Thursday I will be reading or squaring off or doing something with poet Valzhyna Mort at the Bowery Poetry Club in New York City (308 Bowery, just north of Houston).

This is the third event in a monthly series that has so far kicked some genuinely serious ass. One literary (or "page") poet going poem-for-poem with one performance (or "stage") poet to answer or add fuel to the question: What's the diff?

April is National Poetry Month, and April 26 is technically Poem in your Pocket Day Eve, I guess, so come on down and feed me candy from the moshpit, Hendrix-style.

p.s. It's $12, but I've heard that if you say you're a "Blue Flower artist" at the door, you get in for $6. Remember this, because they may ask me to unblog it.
| | | |
| --- | --- | --- |
| | 18 April 2007 | |
Haley writes in:

HAHAHAHAHA you were literally next door to me when you were sitting on that snowy porch. You can see my house from there in the winter….its two driveways down. Most people think its the frost place and drive up there. Hopefully you didnt make that mistake even though it would have been very ironic. I used to sell cookies and lemonade there in the summer for people who came to the frost place for the readings when i was 5…i added the cute factor to the robert frost place haha.

We love to make fun of tourists (because thats what you are if you go to the frost place and dont know what frost heaves are) and tell then frost heaves are little blue people who run across the road.
| | | |
| --- | --- | --- |
| | 17 April 2007 | |
New Hampshire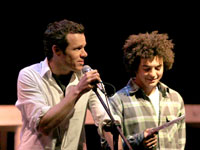 The first purpose of my trip to the Granite State was a gig at Holderness, an excellent prep school where the whole student body seems to know the definition of words like schussing and telemark and whatnot.

This guy, Ryan, is about to ask a girl for a date to the prom completely in Op Talk. She said y-op-es. (Photo by Stephen Solberg.)
The second purpose of my trip was to rent a late-model, rear-wheel drive vehicle with a Sirius radio system and a minimum of 286 horsepower and then take it on a roadtrip through the worst storm in seventeen years.

I chose white, for its "cloak of invisibility" effect.
Do you know what frost heaves are?

I had no idea. I first saw one of these signs about half a mile from the Robert Frost home, and I thought it might be some kind of commentary. Turns out, a frost heave is essentially an icy speed bump, and it will mess you up, big-time, especially if you're speeding down a country road, even if you're mostly invisible.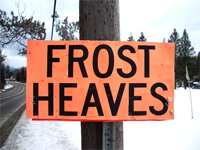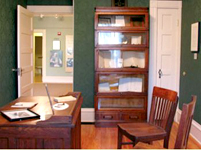 The famous, stranding storm finally caught up with me in Manchester.

Yeah—America's Credit Union Museum is by appointment only, but I hiked over the Merrimack River on Granite Bridge, in the driving rain, with hope in my heart, and their phone number on redial in my pocket…anyway.
---
And bless the storm, ultimately. Nothing says fresh powder and deserted hiking trails like a kick-ass, late-season nor'easter
| | | |
| --- | --- | --- |
| | 08 April 2007 | |
Portland, Oregon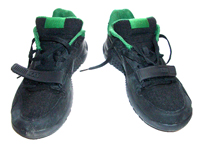 W+K is the ad agency for Nike, and they just celebrated their 25th anniversary, which explains the custom kicks: "1982″ across one tongue, "PDX" across the other, and "XXV" embossed on both straps. Not exactly my style, but I didn't pack extra shoes, so they really came in handy the next day…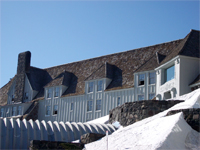 What five other words are also pretty cool? That's right: "The Shining was shot here." Timberline Lodge. Snowplows. Red rum. Awesome.
They say that Mt. Hood is the Oregon volcano most likely to erupt, but it looked pretty placid when I tromped around the moguls in my brand-new shoes.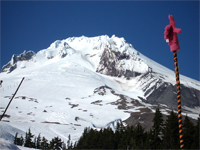 ---
Anyway, Portland was superb, and my last full day there was memorable. Where else can you see the nation's second-tallest year-round waterfall and a private concert by hip-hop's whitest trio, all in the space of a few hours? That's right: The City of Roses.
| | | |
| --- | --- | --- |
| | 06 April 2007 | |
Best Green Room ever?
"The Nest" at Wieden-Kennedy, Portland, Oregon.

(Go for the gig, stay for the Gorge.)

| | | |
| --- | --- | --- |
| | 03 April 2007 | |
I sat for painter Don Bachardy again yesterday



I hadn't done that since a film crew shot him doing his stuff for this documentary a few years ago. The pillowcases are different, and there are some new abstract paintings of his on the walls, but otherwise: the same.

Don goes into a sort of trance, chewing on a paintbrush and occasionally swigging coffee from a thermos. You're left with your thoughts and the mockingbirds outside. One time I watched a dolphin jump completely out of the distant ocean. After about two hours, he stops whatever portait he's working on, and I don't believe he ever revisits it for touch-ups. We did three paintings yesterday, which is typical.
| | | |
| --- | --- | --- |
| | 01 April 2007 | |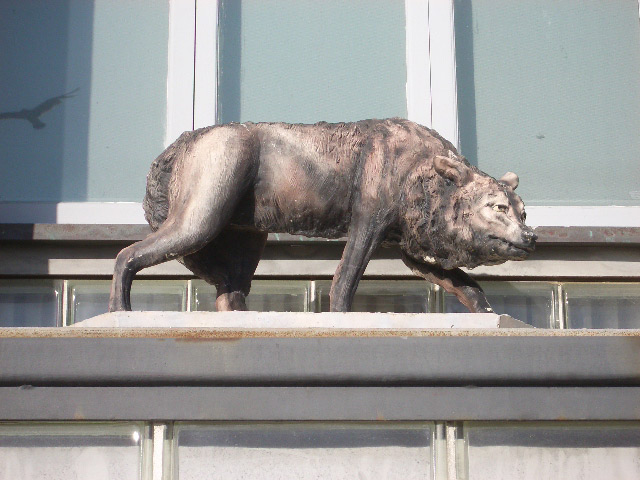 Last April 1st was Venice, too.